View Cart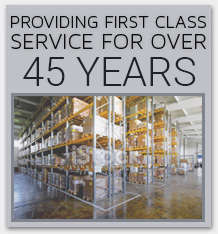 About Us
For over 40 years, APT Auto Parts has been providing quality and service that exceed your expectations. We carry a large selection of auto body parts for the following vehicle makes:

Acura, Audi, BMW, Buick, Cadillac, Chevy, Chrysler, Dodge, Eagle, Fiat, Ford, Geo, GMC, Honda, Hummer, Hyundai, Infiniti, Isuzu, Jeep, KIA, Lexus, Lincoln, Mazda, Mercedes Benz, Mercury, Mini, Mitsubishi, Nissan, Oldsmobile, Plymouth, Pontiac, Porche, SAAB, Saturn, Scion, Subaru, Suzuki, Toyota, Volkswagen and Volvo.

The collision part lines that we specialize in are:
LIGHTING
FAN SHROUDS
MIRRORS
HOODS & FENDERS
RADIATORS and A/C CONDENSERS
REBARS, BRACKETS and RADIATOR SUPPORTS
BUMPERS COVERS and STEEL BRACKETS
DOORS and TAILGATES
GRILLES, HEADER PANELS
...and many more
APT Auto Parts is online with many insurance companies, providing parts that fit the highest quality standards in the industry. To provide you with quality service, all of our phone reps have over 5 years experience in the aftermarket auto body parts industry. We also carry a wide range of CAPA & NSF certified parts that fit the best standards in the industry.
We offer free delivery to the surrounding area of our warehouses, and can ship anywhere in Canada.  Set-up an account with us today!